The hitchhiker's guide to vim
by George Brocklehurst (@georgebrock)

Presented at Stockholm vim,

Everyone says vim is really hard, that's a myth.
Think of it like learning a card game or a computer game. You have to learn the hands if you want to play poker, but it's still fun to play as a beginner. The more you play the more you learn.
It's OK to use the mouse and the arrow keys … at first.
If you're a Mac user, install MacVim for familiar keyboard shortcuts and interface conventions.
You've got to start somewhere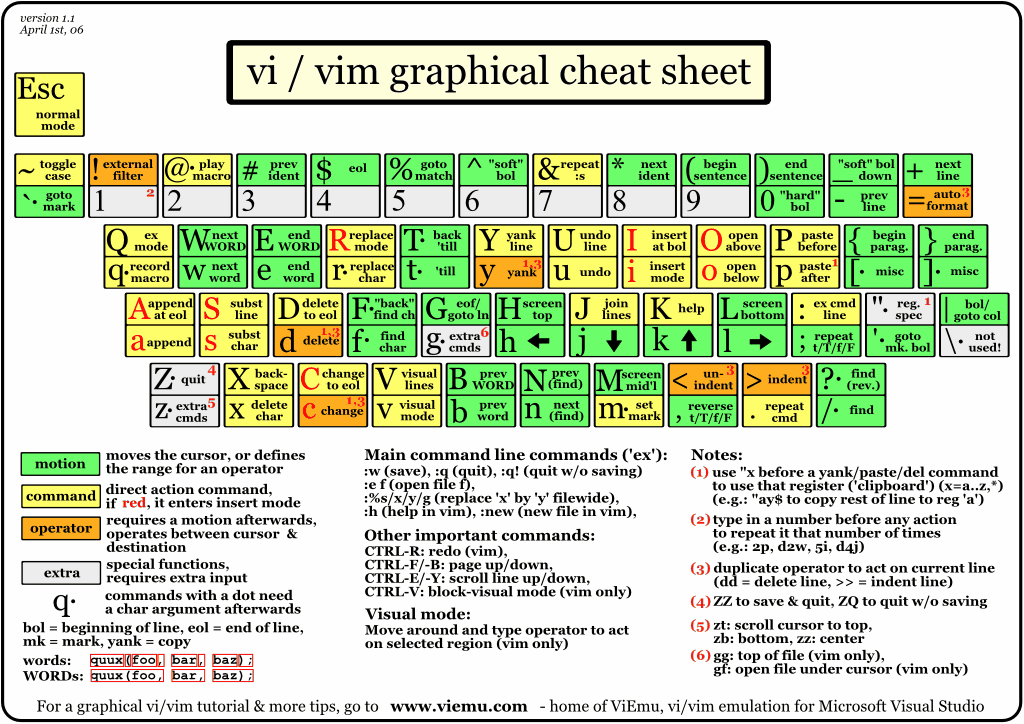 Focus on learning a few things at a time.
Try to learn what all of the letter keys do (both lower and uppercase).
Using a cut-down cheatsheet with just the commands you're learning now can help.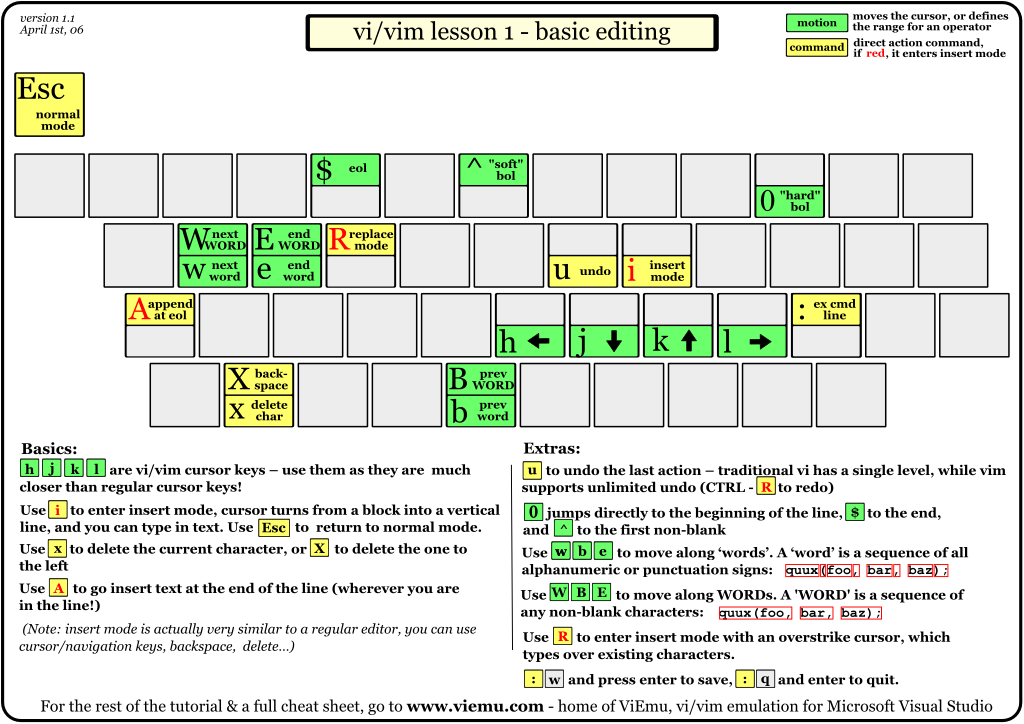 Changing modes
Vim is a modal editor.
Issue commands in normal mode and type text in insert mode.
Live in normal mode, and dive into insert mode to make small, self-contained changes.
Moving around
Commands that move the cursor are called motions.
Prefix motions with a number to repeat them.
Often easy to remember mnemonics, e.g. w moves by word.
It's also common to move by searching.
Operators
Operators take a motion as an argument.
d2w will delete 2 words.
This is where we start to see the real power of Vim: You can build up functional sentences from multiple commands, and the more you learn the more complex commands you can build.
Text objects
Used with operators, in place of a motion.
Aware of the structure of the text (to some degree).
For example, dib will delete inside brackets.
Repeat the last edit
The . command repeats the last edit.
Once you get used to this it's amazingly powerful.
Think of your edits as little functions you can apply again and again.
Any questions?